Sustainable Trainers - Our Top Picks!
'Sustainable' and 'trainers' don't go together particularly well.
A shoe of any sorts is normally a weird combo of gooey gluey leathers and synthetics stuck together in a way that leaves it as 'landfill in waiting' as soon as it comes off the production line.
However things are looking up! From the likes of Toms bringing the canvas espadrille onto the feet of the masses, to Veja taking organic cotton and wild rubber and ending up with a glorious pose for vogue (and at least an extra 10 likes on your latest instagram post if you're wearing a pair...).

Adidas have even been experimenting with creating a trainer out of a single synthetic material - which opens the door for creating a trainer that gets melted back down at the end of its life, and turned back into a brand new shoe.

So with good news for the future, let's dive into the here and now and take a quick look at our fave sustainable trainers*!

*We say trainers - but to be honest more of a mix of trainers, sneakers and shoes...

Enjoy!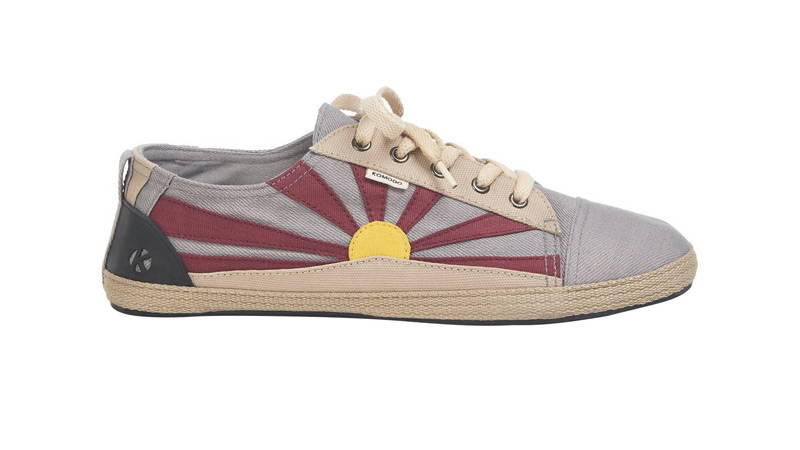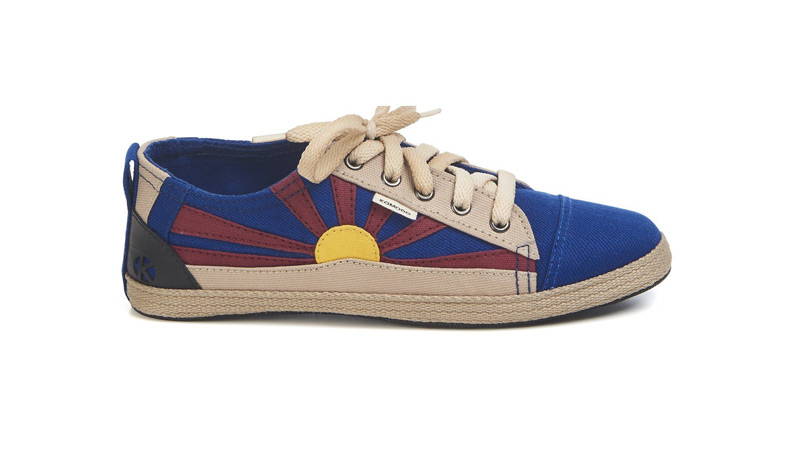 We've put these Komodo trainers first as you need to act sharpish on them. If you're reading this blog post any time after September 2019 it's probably too late.

Super limited edition and made from a 100% Organic Cotton upper,  60% Recycled Eva & 40% Natural Sustainable Rubber midsole and Upcycled tyre rubber soles.

The design is from the Tibetan flag and 10% of the revenue from each sale goes to FREETIBET, and organisation that campaigns for an end to China's occupation of Tibet and for international recognition of Tibetans' right to freedom.

Made good, do good...well good.

Buy Men's (£33.75)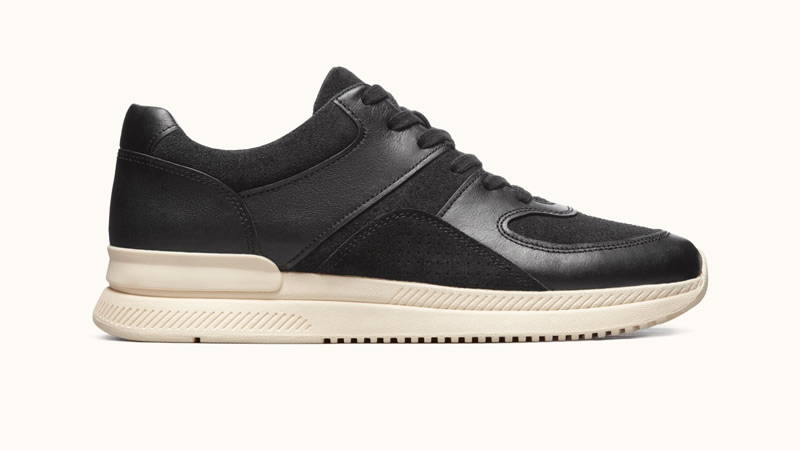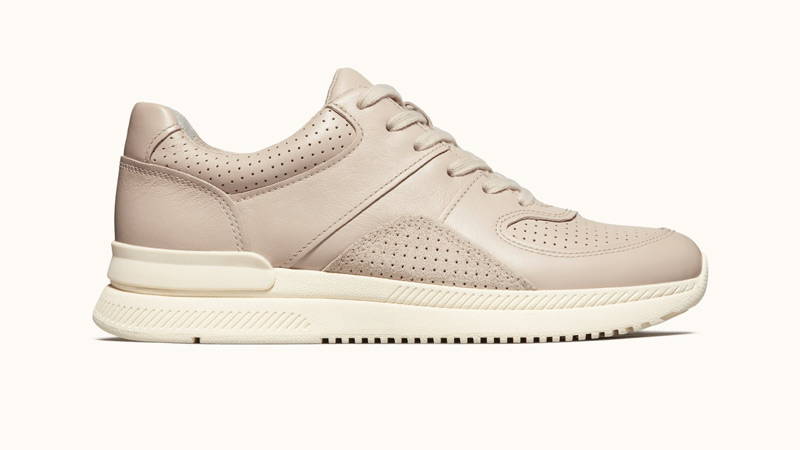 Everlane always confuse us slightly. Their marketing and imagery is all so super smooth and glossy that we almost feel like they're pulling the wool over our eyes when it comes to their sustainable and ethical actions.

Like, it kinda feels too good to be true.

However, the truth is - they make some seriously high quality goods at a comparatively reasonable price for the quality you get - and they've taken the time to actually put thought into the sustainability and ethics.
Their latest venture is 'Tread' - a line of trainers that are apparently carbon neutral. Admittedly this isn't through super clever manufacture - but by carbon offsetting the manufacture of the shoe - but lets not get picky here, carbon offsetting is a good thing. It's definitely not a perfect solution, but it's good.
Made with a leather upper from a gold-star tannery which uses 47% less electricity and 62% less water than normal tanneries. Alongside a sole made from blend of natural + recycled rubber (94.2%) and a spot of virgin rubber (5.8%).
Recycled polyester laces too.

Buy Men's (£84)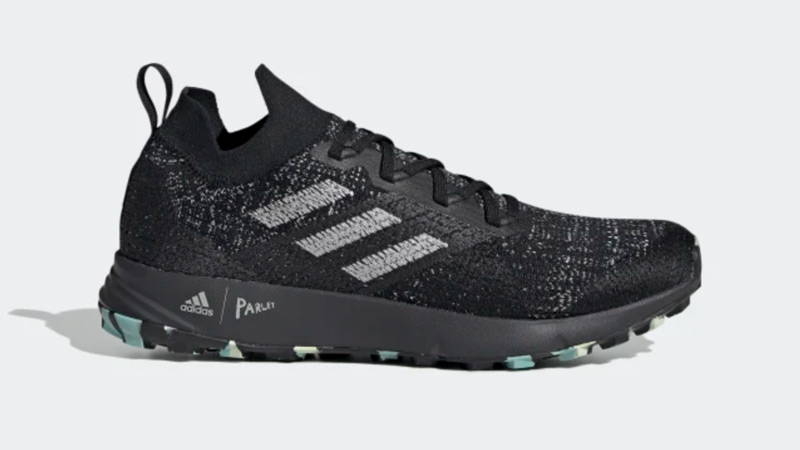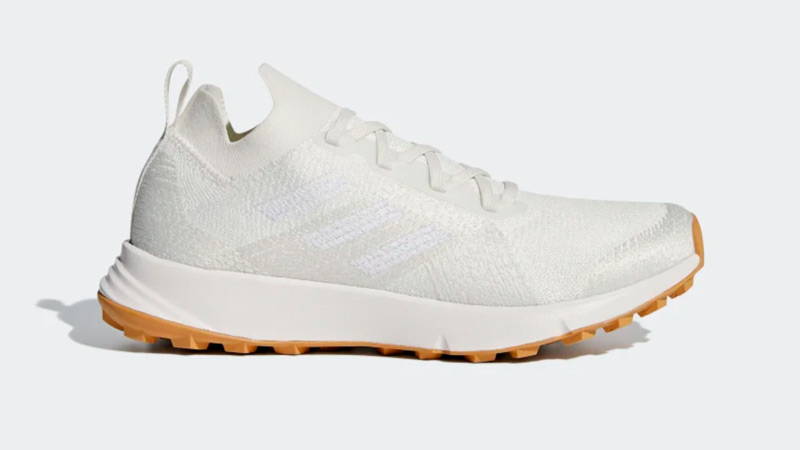 We actually rather like Adidas here at Goose Studios. They're a big brand who probably know they're not exactly saving the planet, but they do know if they gradually make small improvements, they can have a fairly ma-hu-sive impact.
It's probably also because they're hyper-aware of keeping their brand appealing to a younger generation of environment-aware millenials and Gen Z-ers.
All of this has meant their collaboration with ocean-plastic clean-up design gurus 'Parley' has become quite the momentum builder. The functional and stylish Adidas x Parley trainer styles doubled in production in 2019, with 11 million planned to be made - which totals over 50 million PET plastic bottles being recycled into running shoes.

A clever knitting process for the recycled plastic uppers and 3D printing of midsoles and soles also means excess material waste is a thing of the past.

Not bad Adidas, not too bad at all.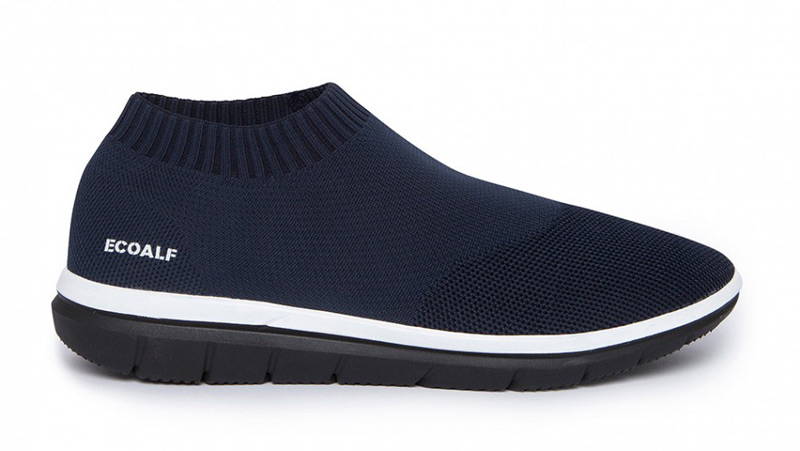 Ecoalf do pretty out-there recycled styles with European styling. Which makes sense as a design led, Spanish B-Corp!

Ecoalf are all about taking plastic out of the oceans and creating recycled nylon outerwear and shoes.
Oddly their homepage also says that their shoes use an algae foam too - but then that's never mentioned again!
So buy buying into Ecoalf you're definitely getting something recycled, and maybe even a little more...but who knows...maybe they tell you once you've bought it!

Styles range from chunky Dad-trainers, to Balenciaga sock trainers to the occasional more normal style too...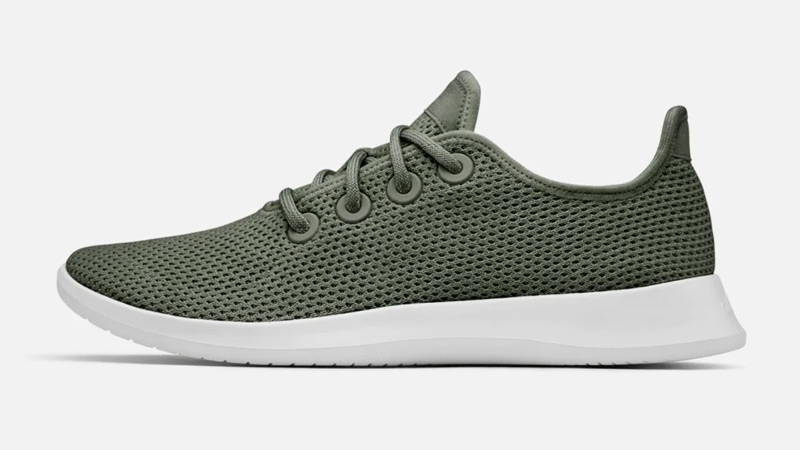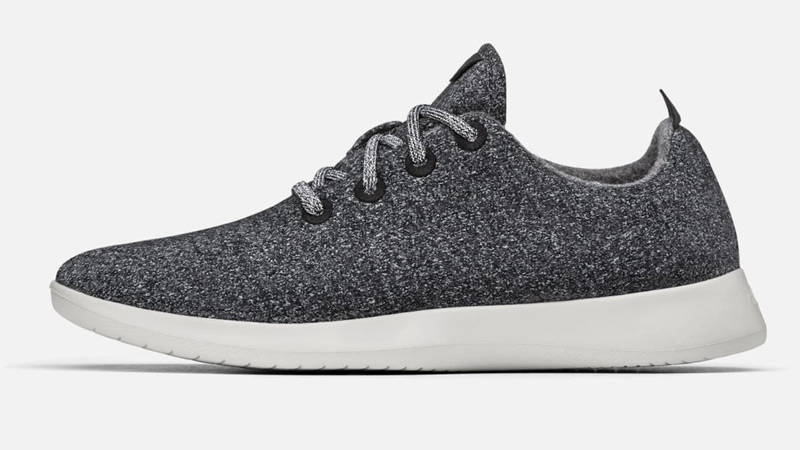 Allbirds are made from mother nature. With a choice of uppers either made from super soft, temperature regulating and anti-bacterial merino wool, or the vegan option of super breathable summer ready eucalyptus tree pulp. Both with recycled polyester laces.

Although Allbirds don't do trainers for pets, seemingly every man and his dog has a pair of allbirds - probably because they are essentially like wearing clouds on your feet.
Allbirds are also a B-Corp so you know they're one of the good'uns.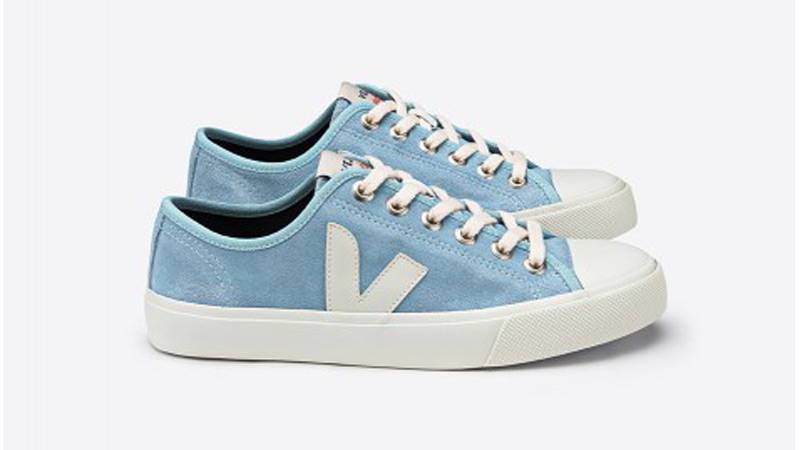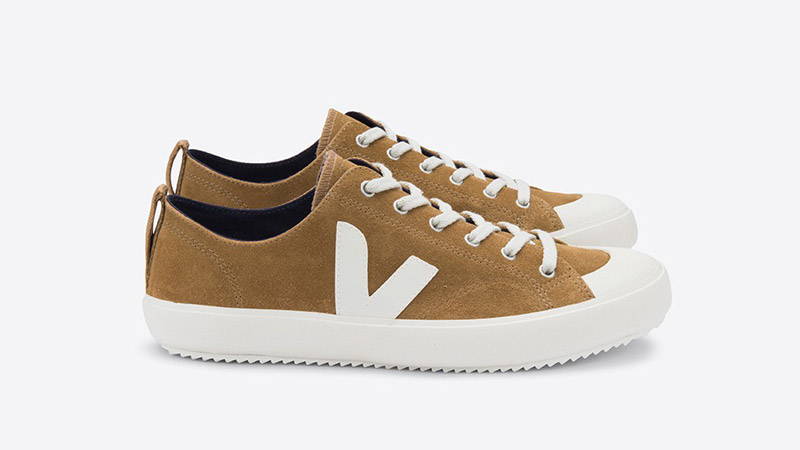 Would it even be a list of sustainable footwear without including Veja?

Do we even need to explain who they are and what they stand for?

The answer to the above is probably no.

Basically we all own a pair, we love 'em, they're great, we wear them every damn day till they fall apart, go out looking for other sustainable footwear brands...then buy another pair of Vejas.

Well there you have it! A little list of sustainable trainer faves - maybe when your current pair are all worn out, you'll have a good idea of what sustainable sneaker brand will sneak onto your feet next...

If you're into the sustainable vibe then be sure to check out the Goose Studios range of 100% organic cotton t-shirts and jumpers by clicking the links below right now! We may be biased, but we reckon you'd be crazy not to click...
---