Sustainable Jeans - The 10 Best Organic Denim Brands
Poor old denim. In the sustainability rankings it comes out pretty much rock solid bottom. To make the average pair of indigo blue's on the high street it takes 20 bathtubs of water and a good few chemical washes using heavy metals (the really bad ones) to get that true blue look.
Sadly that true blue look has also been given to a river in China that runs through the world's jean making epicentre. To be honest, if you start digging too hard the world of denim will make you feel a little blue too.

BUT. In classic Goose Studios style, fear not! Out there in the big bad world are teams of eco-conscious and stylish A.F people who are washing out the dirty denim industry and replacing it with one that is creating a cleaner, more sustainable future.

This is grand news, especially as if, like us, you literally live in your jeans. In the name of sustainability we forego the regular washing too (as you should too, just give 'em the sniff test once in a while - or wash when strangers are consciously not sitting next to you on public transport...) - so we need sustainable denim that is going to be our BFF for years of love and abuse.

Handily we've put together this list of 10 denim brands that are pushing the sustainable agenda - and will be your perfect partner once your current pair of jeans wears out to the point of no return.

We've picked 4 more affordable brands and 6 more premium brands. Partly, because in the world of denim and longevity, quality does make a fair bit of difference. A great pair of jeans, made well, from quality fabric (and often with free repairs), can genuinely last a lifetime.

Also, we couldn't find a 5th affordable sustainable denim brand but have premium brands coming out our ears. So a 4:6 split seemed do-able.

So if you have the cash, take a look at the premium end, but if money's tight - we feel ya! Grab a pair from our affordable friends and you'll still be giving our planet a cheeky high five.

Final point - where possible, go for naturally dyed jeans (often called Vegetable dyes) and raw denim. As you wear in this kind of denim it will gradually become a distressed style that is totally individual to your body shape.

Final, final point. With raw denim, go for a slightly smaller size than what you'd normally take around the waist. Unwashed denim can stretch up to a couple on inches over time. And by getting a size down, the first dozen wears will be a little uncomfortable, but then, oh my, you have denim that fits like a glove. A sexy glove on your legs.

Right, onwards and upwards...to the jeans...we reckon they'd go great with a Goose Studios tee too...*hint hint**cough cough*

Enjoy!
$ - Affordable 
$$ - Premium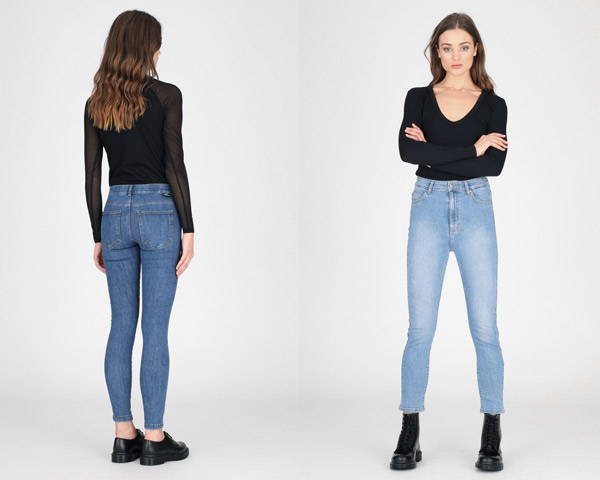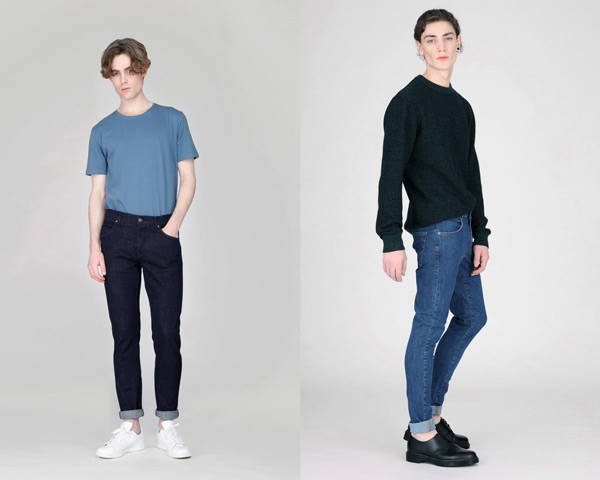 Dr Denim do a great range of slim to skinny fits of super affordable denim. For £50 you can get a pair of bang on style jeans made from organic cotton. Go check out there happily large 'Organic' range.

Think of it as the sustainable upgrade from Topshop/Topman. The jeans you need, the price you want, the fabric the planet deserves.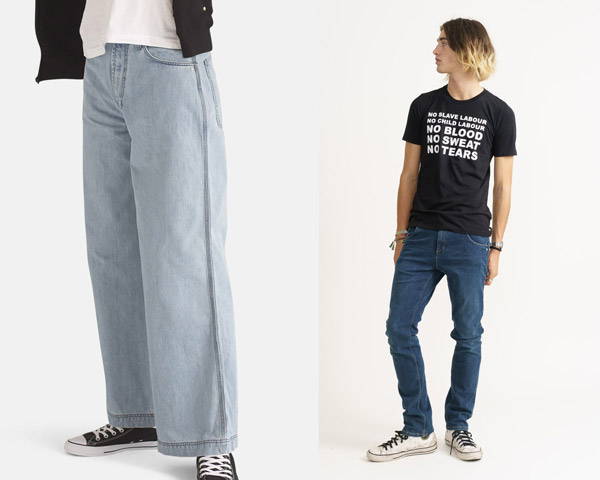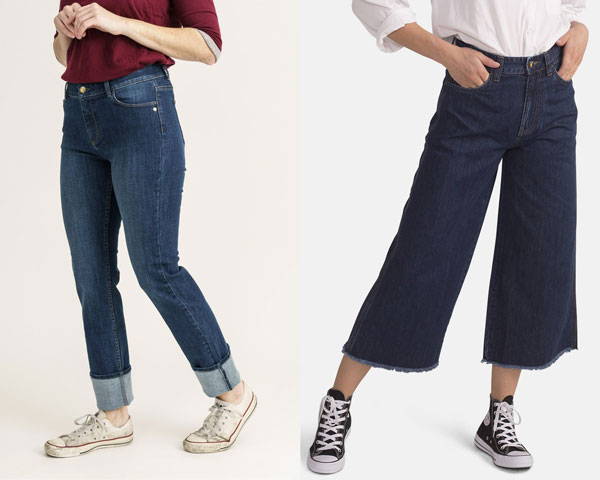 Monkee Genes are one of the original organic denim brands that has youthful style. They've got a great range of edgy fits, from wide leg skater, to cropped flares to classic indie drainpipes.

All for £50-£60!

They're also PETA Vegan Approved and big supporters of Fashion Revolution - so they're defo one of the good ones!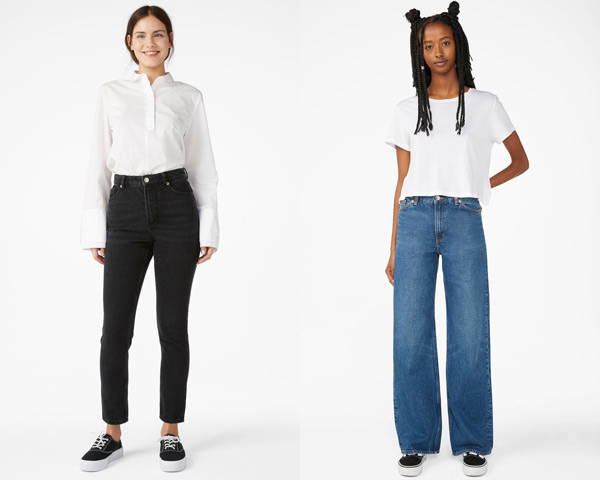 Monki say they do fashion like a boss. And well, they kinda do.

Style - yep, Organic range - Yep, General fun - HELL YEAH.

£40 organic cotton jeans that will give your friends style envy? Oh hello.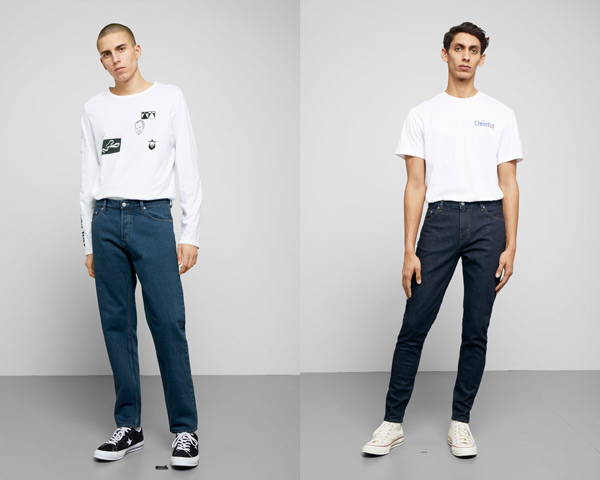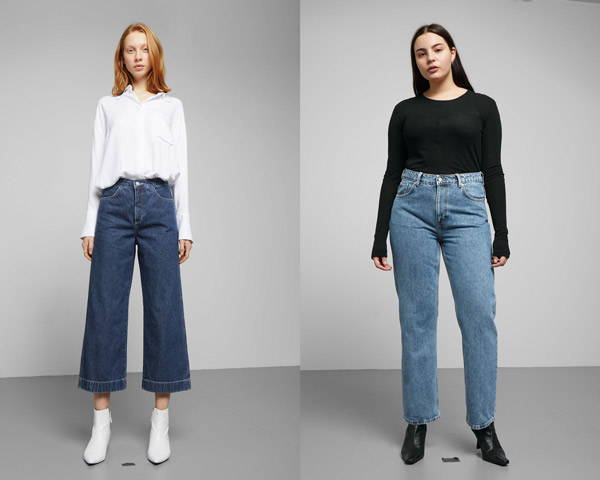 Weekday have a really nice work-wear vibe to them. It's the kinda style that will stay in style. This one, it aint going anywhere.

The even better news then is that for £40 you can get an pair of organic cotton jeans from Weekday that will treat you, the planet and your bank account mighty good.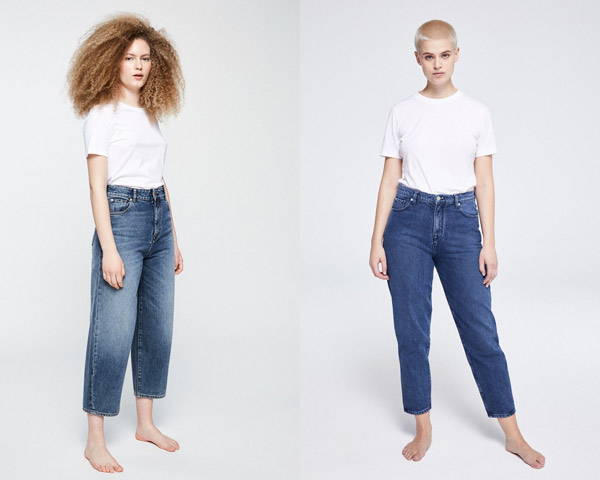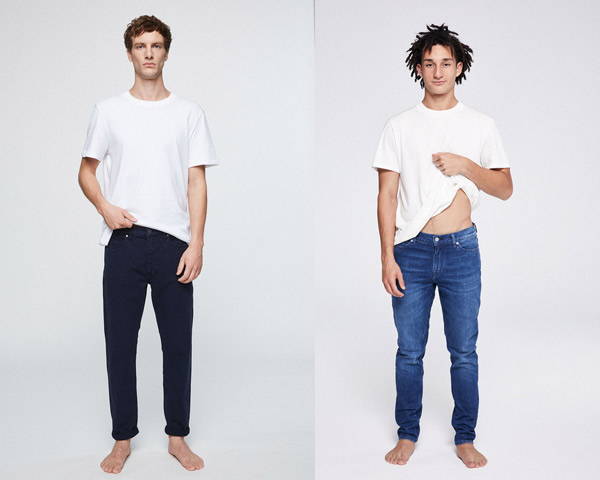 Armedangels are the innovators here. They're serious about sustainability and when it comes to denim, they're pushing the boundaries.

For their skinny fits they've now started to use Tencel and Lycocell, producing a super soft and stretchy jean that uses 60% less CO2 in its manufacture.

Then there's their 'detox denim', which uses no heavy metals in the dyeing process and is lovely-jubbly organic cotton.

PETA-approve Vegan too. Wahoo!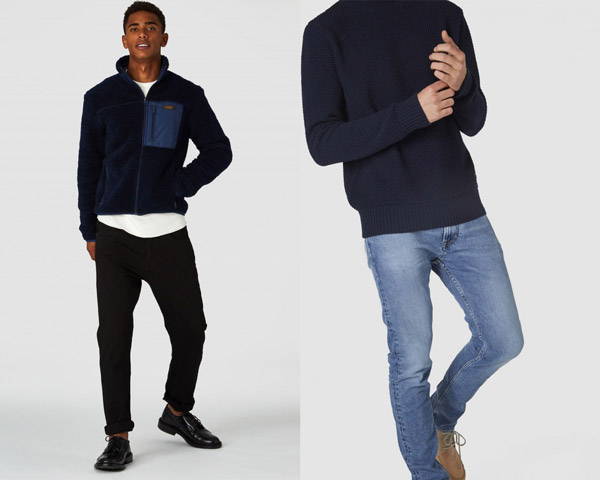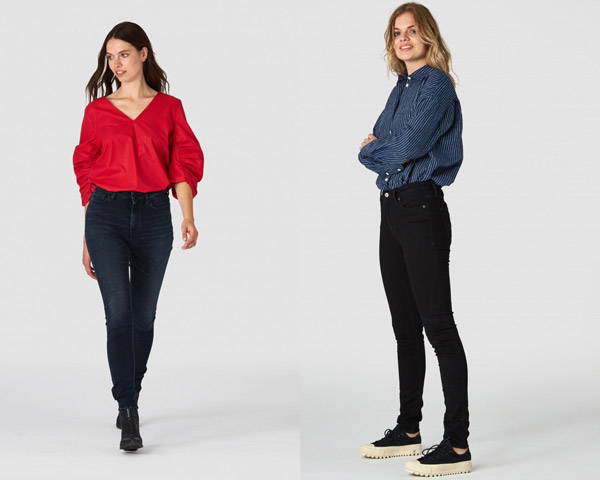 Kings of Indigo rock our world. The crazy Dutch folk are all about showing the fashion industry that style, sustainability and quality can work. They're like the Veja's of jeans aka cool A.F.

You know they're one of the good guys because they work with the Fair Wear foundation and over the years have seen their ethical rating notch upwards and upwards year on year. They want to always do better, be more sustainable and make rad denim.

So expect laid back fits, effortlessly cool looks and sustainable, organic denim.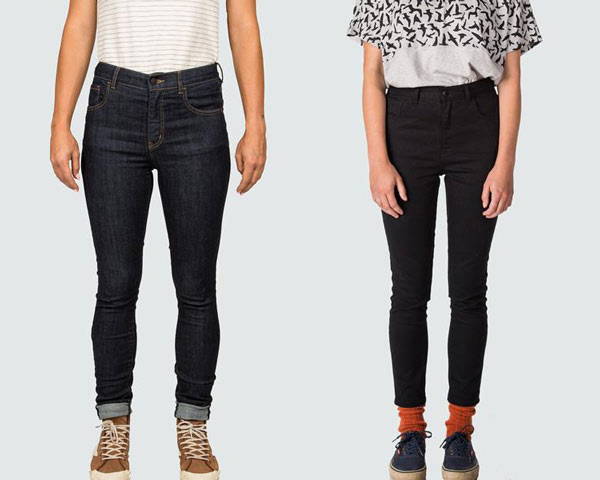 Finisterre stand for making the best possible product in the most sustainable way. And with their denim there's no exception to the rule.

This is relaxed lifestyle gear ready for your next adventure - even if that adventure is straight to the pub!

Using GOTS organic cotton and for their lighter styles, they use an enzyme wash which stops the need for bleaches or harsh chemicals.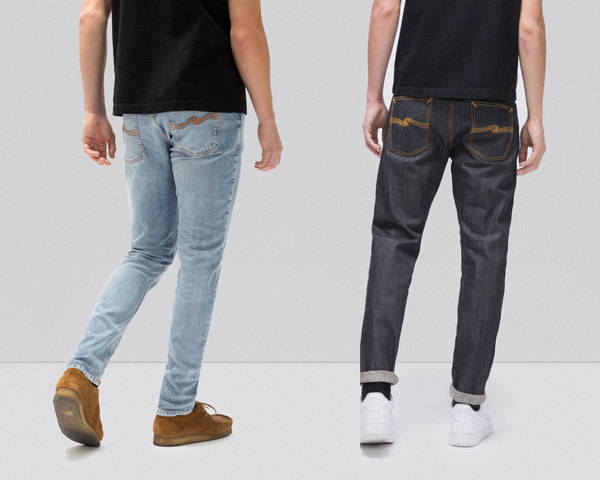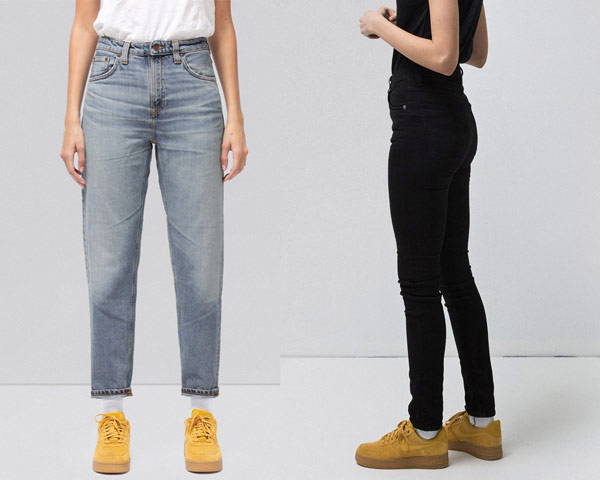 We'll keep this simple. Nudie are sustainable leaders. Nudie are great. We love Nudie, you'll love Nudie. Lets get Nudie together.

Organic Cotton. Check.
Non Toxic. Check.
Free Repairs For Life. Check.

Go check at: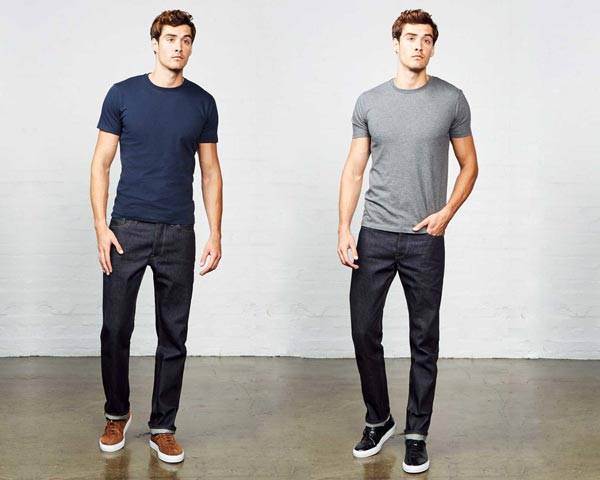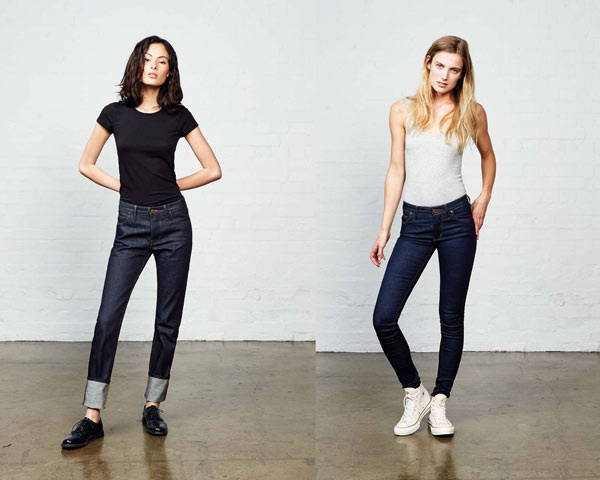 Want a pair of the best quality jeans in the world, that are made in Cardigan in Wales by makers called 'Grandmasters'. Say hello then, to Hiut Denim.

Tucked away on the coast of Wales, Hiut are crafting exceptional jeans that even the Princess of Sussex rocks with a pair of Vejas.

When you've got the royal seal of approval, you know you're onto something good.

Free repairs too, for life!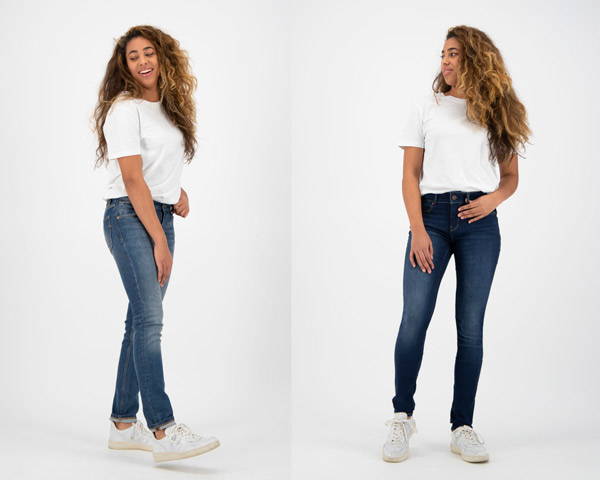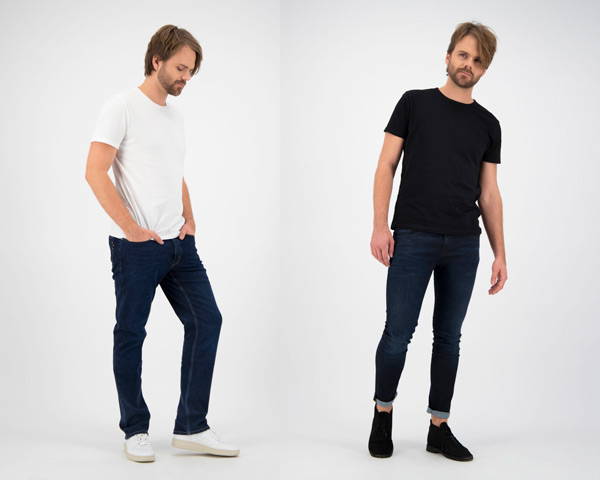 Here's a fun fact, the founder of Kings of Indigo used to work at Kuyichi. Actually that's not really 'fun' per-se, but perhaps faintly interesting.
Kuyichi is though, where it all started. They've been flying the flag for organic and recycled cotton denim since 2001! 18 years of damn good denim that treats the planet GOOD.

Here's what Kuyichi say "Let's take it slow and appreciate what we have, think about what we buy and make the sustainable choice". Sounds bang on.
---
---