Going Plastic Free - Best Reusable Water Bottles
Welcome to 'a damn fine nine' - The rundown of our favourite bottles to say no to single use with.
Ah, the humble water bottle. Who would have thought fifty years ago that on the shores of Hawaii you can find water bottles from every continent on the planet...and not in rum-soaked beach bars. Instead single-use plastic water bottles have washed up, broken up into thousands of tiny pieces the size of grains of sand and have become the beach.
Not ideal really.
Sadly even recycling isn't cutting the mustard, with the reality being that only 20% of a normal plastic water bottle actually gets recycled!
Ok, so you get it. Plastic = Issue. But there is good news! Welcome to the wonderful world of reusable water bottles. Super sexy, hard wearing bottles that will keep you looking so-god-damn-eco for years and years.

Bonus points come from every time you use your re-usable water bottle you'll be saving 80g of CO2 from ending up in the atmosphere vs using a new single-use plastic bottle! Now take that 80g of CO2, say you use your bottle every day, for 5 years, you'll save the equivalent CO2 as driving 1000miles. Or driving twice the distance The Proclaimers walk if you play their hit single twice.

So reusable bottles are fairly ace. So we made a list. Instead of messing about with 9 bottles that are all basically the same, we've broken it down into 'what are you like', then you simply pick who you are and there's your bottle. Simple.
If you're unsure of who you are, and are indeed now questioning the real reality of yourself, and the meaning of 'you' - then maybe just blindly click on anything. We didn't think about it that hard. This is more of a 'Thursday morning over a coffee jobbie'. Aka the height of scientific research.
We've also included a great app for finding where you can get drinking water in UK cities - as what's the point of carrying around an empty reusable water bottle? Well, apart from the moral superiority as others look on jealously at your super sexy reusable bottle and hide their single use Evian bottle in fear that David Attenborough is secretly watching them.
1. YOU BUY WHAT EVERYONE ELSE HAS
Chillies / £15 - £25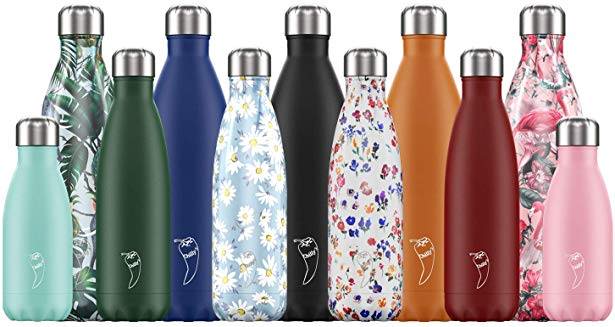 Everybody seems to own a Chillies bottle. I'm pretty sure I saw a dog the other day with one. But everyone has them for some good reasons:
- These don't leak, at all.
- Cold stuff stays cold for 24 hours
- Hot stuff stays hot for 12 hours. (Actually almost too hot. I had a very unfortunate experience on Hampstead heath where scalding coffee poured across my lips. I had severely underestimated the marketing claims. THEY ARE TRUE.)
- They come in every colour and pattern under the sun. There's almost too much choice. If you can't decide, go for the matte black. You never know when you'll be in a meeting and the CEO happens to walk in and you're there sipping out a bottle covered in pink flamingos that matches your socks. (You know we're secretly still going for the flamingos...)
- 260ml / 500ml / 700ml
2. YOU'RE A CIVILISED HUMAN-BEAN
Dopper / £13.90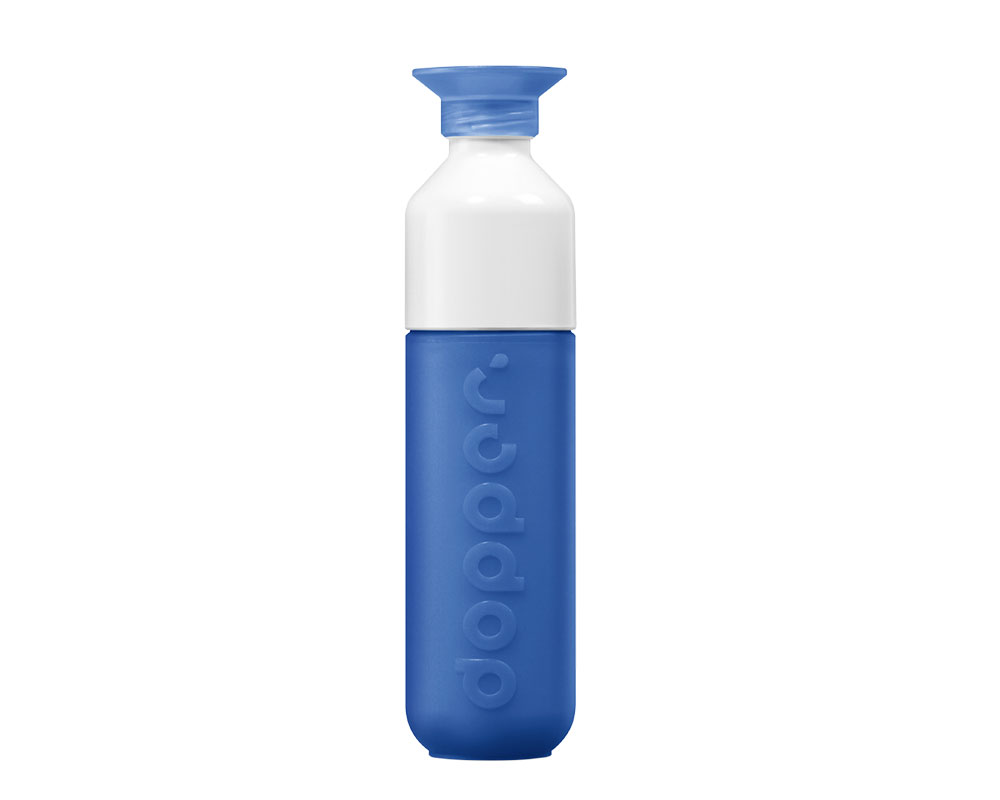 Dopper is a clever little bottle. You can unscrew the top and drink out of it like a bottle OR you can unscrew the middle part, pour your water into a cute little stand up cup (the base of the cup is the lid) and drink like the gentile civilised member of democratic society that you are.
It's also excellent for storing white wine in and drinking it in a pleasant manner out of your bottle cup on the train.
- Raises money for clean water and sanitation, Dopper are a social enterprise where their foundation takes profits from your bottle and uses them to improve living conditions of the poorest in the world.
- Dishwasher Safe
- Turns into a handy cup!
- 450ml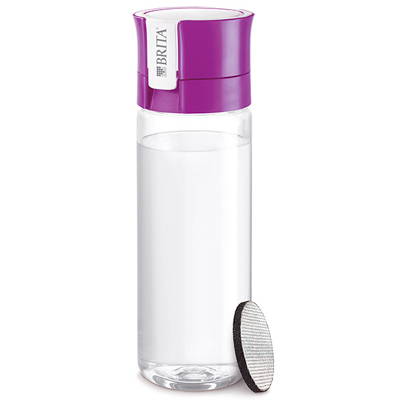 The Brita Fill-and-Go has a filter system built in, so if you like your water to taste 'just so' then this is the bottle for you!

My Mum has one and still uses it. And if that isn't proof for what makes a good bottle, I don't know what is.
- Carbon Filtration System
- 600ml Capacity
- Dishwasher Safe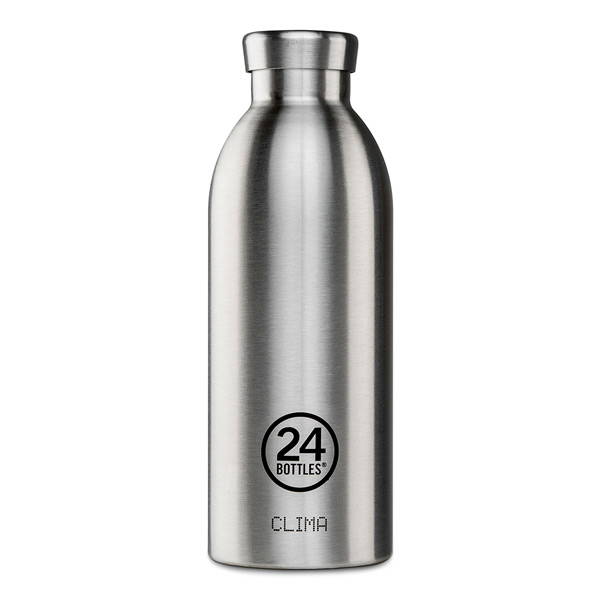 Ok, here's some home truths. If you're core goal in using a reusable water bottle is to reduce plastic in the oceans, then any bottle you re-use is excellent! However, if you've also got one eye on climate change, you should know that you need to use your reusable water bottle 250-500x to start saving CO2 compared to using a single use plastic bottle.

It takes quite a lot of energy to produce something so well made!

Now of course, if you subscribe to the buy less, buy better, use it for donkey's years school of thought then that's no problem. However if you'd like to offset your carbon footprint of your bottle straight from the off, then choose this bottle from 24 bottles. They'll plant tree's in partnership with 'Treedom' to make your bottle carbon neutral!
- Carbon Neutral Manufacture
- 500ml Capacity
- Keeps liquids hot for 12 hours
- Keeps liquids cold for 24 hours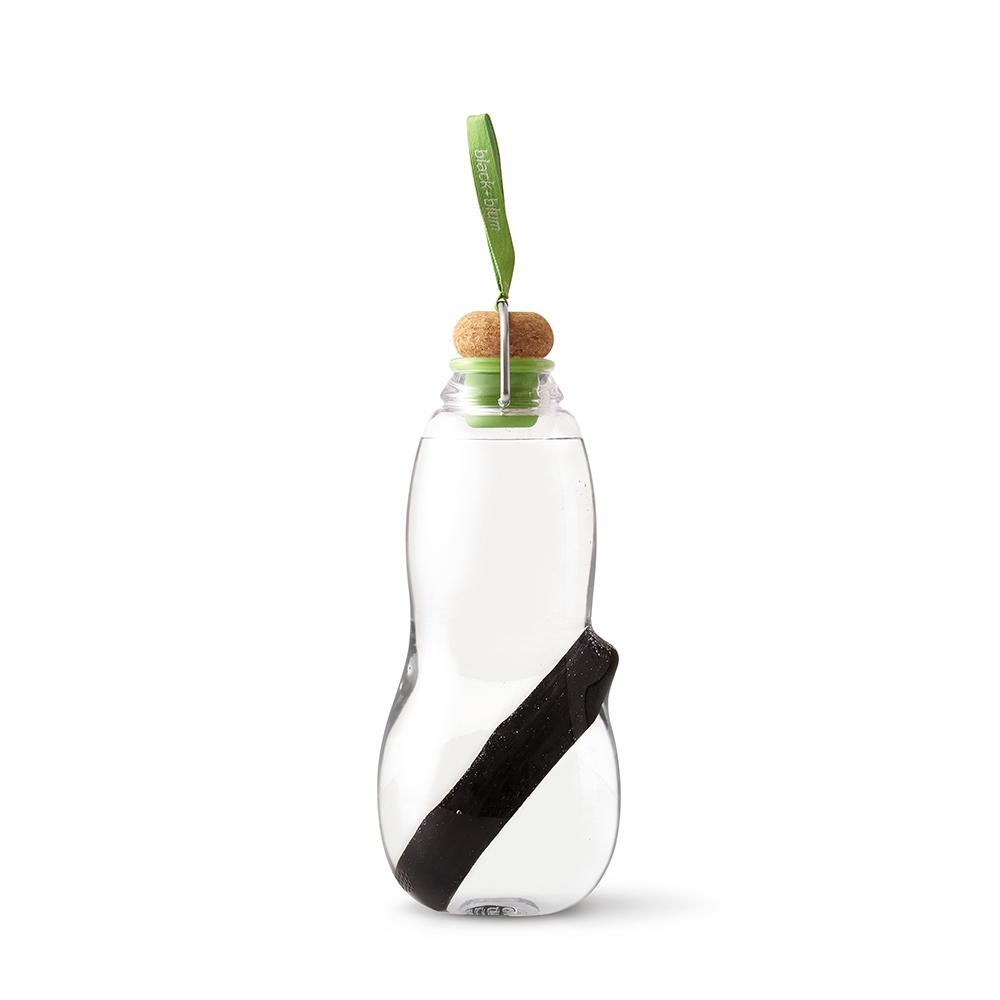 I know what you're thinking..."wait, is that a water bottle with a natural cork top and s piece of charcoal artfully placed inside?"...erm, yes.

Your next thought is likely either "You pretentious ****" or "I need this in my life". I feel there's no middle ground with this bottle from black + blum.

It is quite sustainable though, I mean you're getting daily doses of charcoal filtered and activated water from a piece of burnt sustainably sourced wood.
- Japanese binchotan active charcoal filter
- 800ml Capacity
- Natural Cork Stopper
- Recyclable at end of life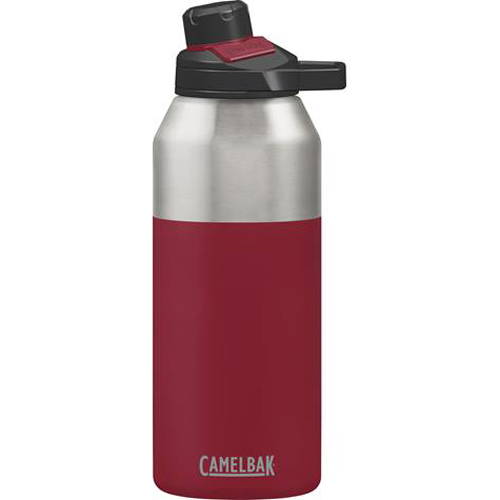 Camelbak don't mess around. If you need a bottle to go anywhere, do anything and survive all that. Then this is for you.

Big capacity, clever features for keeping everything secure and a lifetime guarantee. Which is useful as this should be a one-time buy. A bottle for life.
- Lifetime Guarantee (Essentially indestructible)
- 1.2l Capacity
- 6 hours hot
- 24 hours cold
- Magnetic top stows securely whilst you drink
- Leak proof
- Carry Handle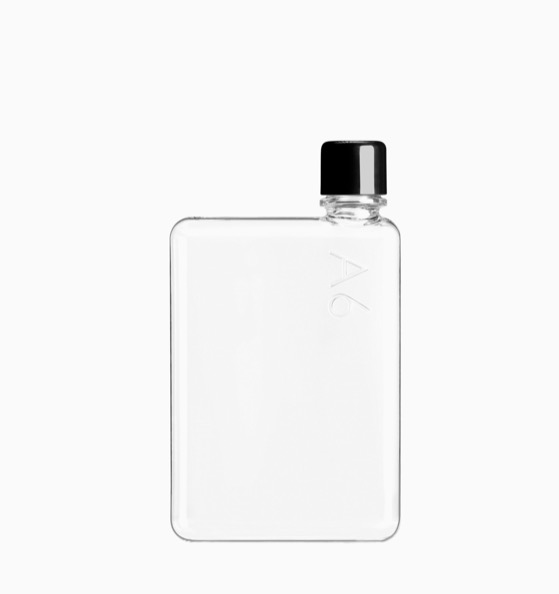 Any Marie Kondo fan will understand the importance of a slim block shaped item that can stand up by itself.
Welcome to the weird and wonderful world of Memobottle. Memobottle comes in a range of sizes of pieces of paper. With their A6 option being a small bag/back pocket sized 375ml.

It all seems a bit odd and very non-bottle like. But the more you think about it the more it makes sense. Easy to slip into your bag, nicely discreet and an excellent talking point as you refill it at the water cooler.
- Sleek Glass Design
- 375ml
- Works with water.org with each bottle sold giving someone access to clean water for two months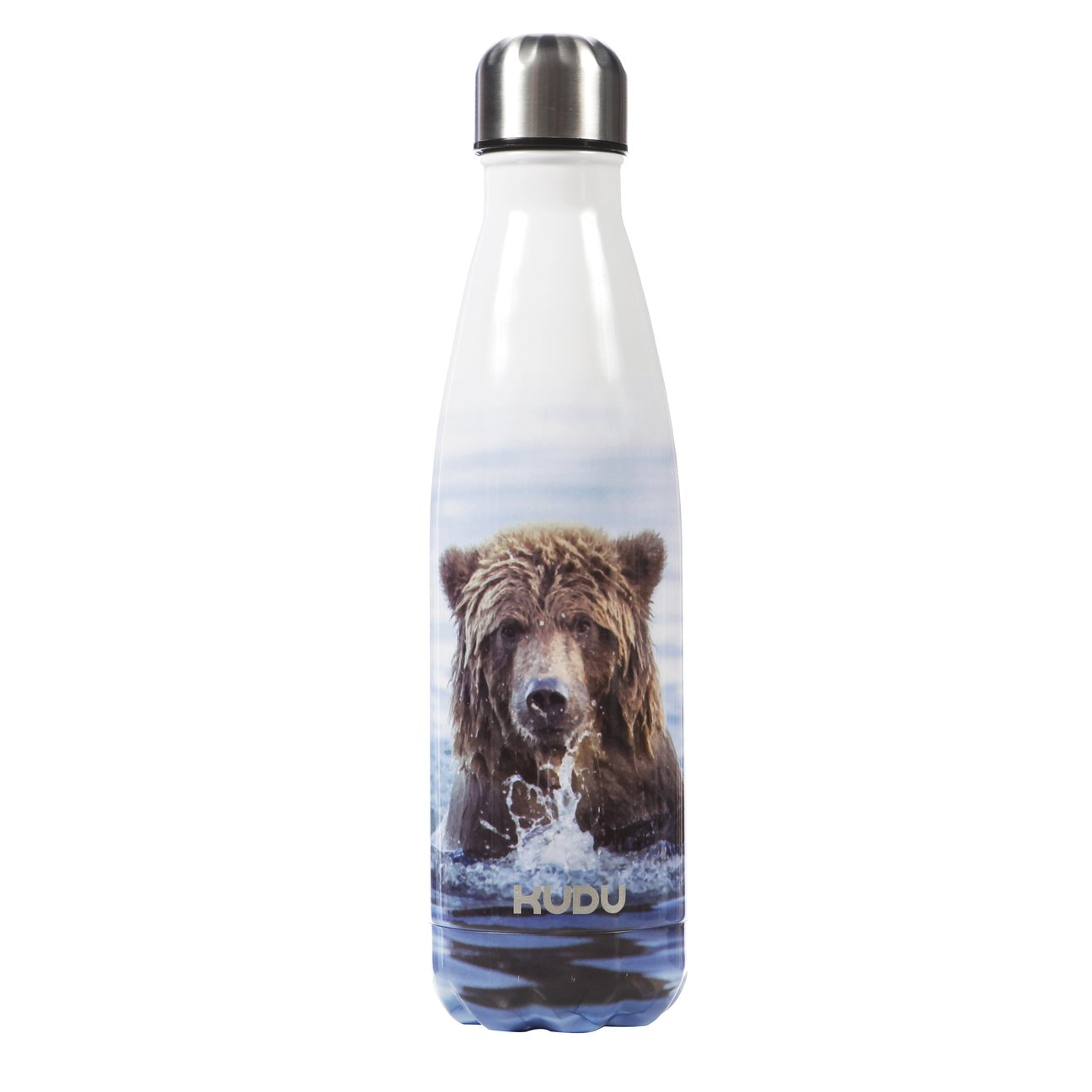 Kudu bottles are new on the scene and are making a big impact. A big impact in supporting rare and endangered wildlife.

Every sale of their bear or elephant design donates 20% profit to The Gobi Bear Project or the David Sheldrick Wildlife Trust - protecting the most endangered animals in the world.

They also make a damn good bottle. Real win-win stuff.
- Keeps liquids hot for 12 hours
- Keeps liquids cold for 24 hours
- No leaking
- Donates 20% profits to support wildlife trusts
- 500ml
9. YOU LOVE TRAVELLING
Hydaway / £28.91
Hydaway make the highest quality collapsible bottles in the world.
That means they stay up and solid when you need them to, well, stay up and solid, and collapse down (without storing a weird amount of residue water in) when you need them to be as small as possible in your bag.
- Collapses down to 1.5inches
- Dishwasher safe
- Integrated carry loop
- 532ml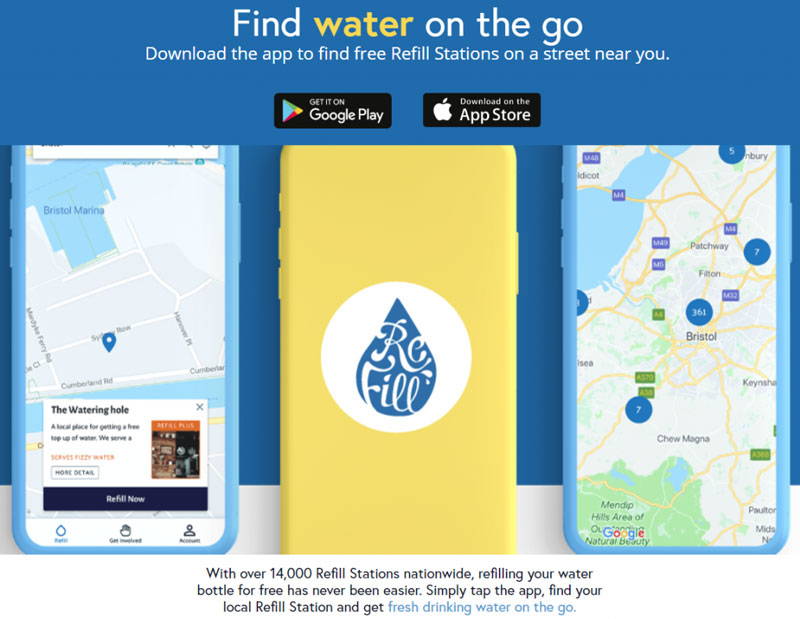 Don't be left water-less! Download the Refill app to always make sure you can top-up, wherever you go in the UK.

Search the Google or iTunes app store for worldwide alternatives!

Learn about/Download Refill App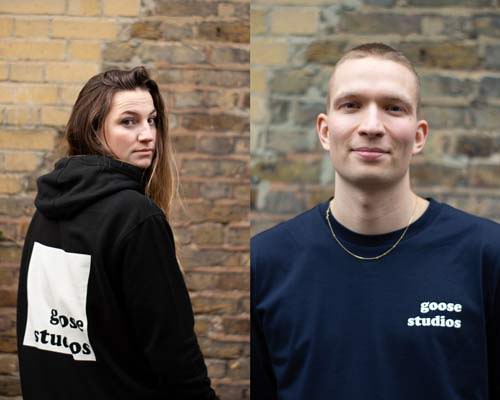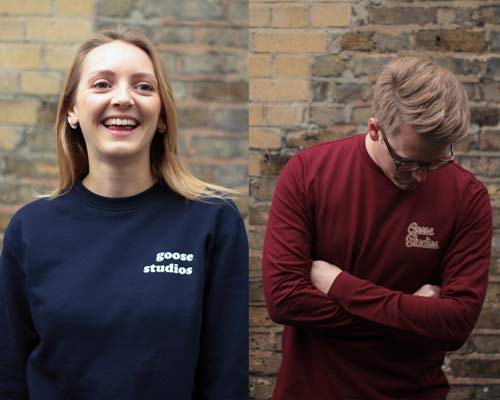 ---