It's the future of Goose Studios!
In this blog, we wanted to let you into the reality of our small business, to be transparent and to explain what we imagine are the decisions confronting 100's of small businesses up and down the UK this year.
We kick off with where we are today before delving into the ideas behind Goose Studios 2.0 and how we imagine what the sustainable organic clothing of 2023 should look like!
Where are we today...
In the last 18 months (we are writing this in January 2023), Sam and I have come to accept a difficult truth.
You can't run a financially sustainable business and make 'affordable' ethical and sustainable clothing.
You have to sacrifice something to make it affordable. Whether that's the quality and sustainability of materials, wage and working conditions for garment workers, or profit.
From 2016, we chose to sacrifice profit to ensure that Goose Studios was as accessible as possible for anyone who wanted to embrace organic clothing, without feeling priced out.
And that's exactly the business we created.
Pushing to rival H&M and ASOS, sourcing 100% organic cotton t-shirts and sweatshirts, printing with water-based inks and ensuring our pricing was what we considered 'affordable'.
Back in 2016, sustainability for us was as simple as "organic cotton = good", "normal cotton = bad". We embraced Goose Studios as something to stick two fingers up to the big fast-fashion brands with!
We sat on an ASOS roundtable discussion on sustainable sourcing in fashion, Stylist magazine even wrote a little piece on us but over time, we developed a greater sense of what a more sustainable and more ethical business is in every sense, and as we approach our 7th year, here's where Goose Studios is at today:
We use 100% organic cotton in all our styles. Our recycled polyester brand labels are now made in Wales.

We're a PETA-approved Vegan brandand we print by hand using water-based inks with our long-standing partners in Bath.

Our packaging is biodegradable and recyclable at kerbside, including the use of an innovative protective garment bag that dissolves in water, turning into harmless biomass.

We donate 20% of our revenue to charity across the Black Friday weekend, as well as protecting 5 mature rain forest trees for every valuable email newsletter signup.

32% of our products are sewn in a factory that now employs the living wage. Our international suppliers are leading members of the Fair Wear foundation - ensuring the development of worker rights.

On every product page we ask customers if they really need to buy that product.
However, we now face a new reality.
We can't keep Goose Studios afloat without passing on the price increases that we've tried our hardest to absorb in recent years.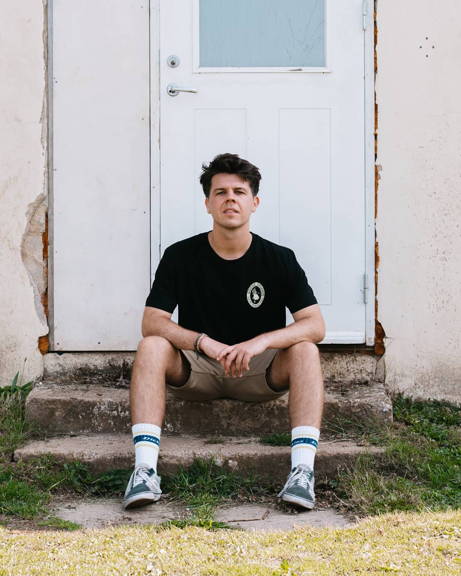 As H&M, Primark and other fast-fashion companies have dived into the world of more sustainable fabrics, the cost of organic cotton surged by over 40% in 2021 alone. Right now, you can go into a H&M or Primark store and pick up an extremely affordable organic cotton t-shirt. But at what cost?

Sadly, when purchasing from the likes of H&M and Primark, there's a human cost.
Take Primark, a company that made profits in excess of £750 million last year, yet over 40% of their factories were reported internally as 'Ethical compliance not met, with significant and numerous issues'. A staggering 98% of Primark's factories failed to meet full ethical compliance in 2021.
For us, there is no choice between affordability and human cost. The greatest injustice in the clothing industry is the exploitation of workers across the globe.
So where does that leave Goose Studios?
In short, we can't compete on affordability.
We've grown slowly year-on-year. We own 100% of our business where every choice we make is exclusively ours. However the harsh reality is that we can't pay either one of us a wage (let alone a living wage) as we continue to just break even.
To survive by growing within our means, to stay independent, to become more ethical, more sustainable - Sam and I have decided that we need to sadly leave 'affordability' behind and focus on delivering an incredible product.
Creating organic essentials that last longer than anything else out there, with a supply chain that doesn't just take, but gives back to people and planet.
To keep improving our ethical and sustainable practices and to ensure that Goose Studios isn't just here for 2023, it's here for 2024 and beyond.
The biggest motivation for us has been the support you've shown for what we've built so far. Every review, every purchase. Every reply to a 'Good Times' newsletter, social media interaction or picture you've sent us of you donning your favourite Goose staple has honestly meant the world to us!
We feel so lucky to have ended up surrounded by you, a community of socially aware legends who want nothing more than to see positive change in the world we share.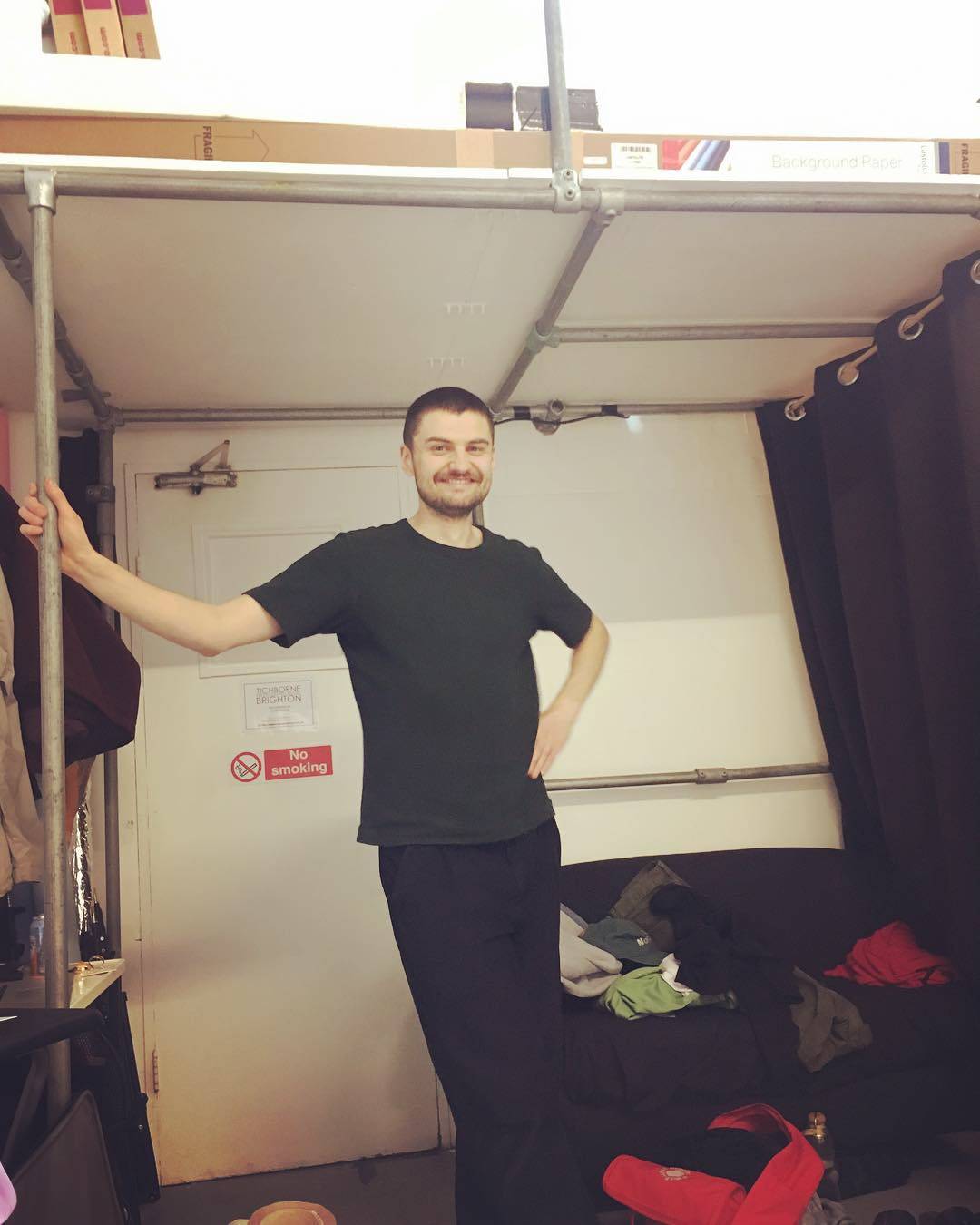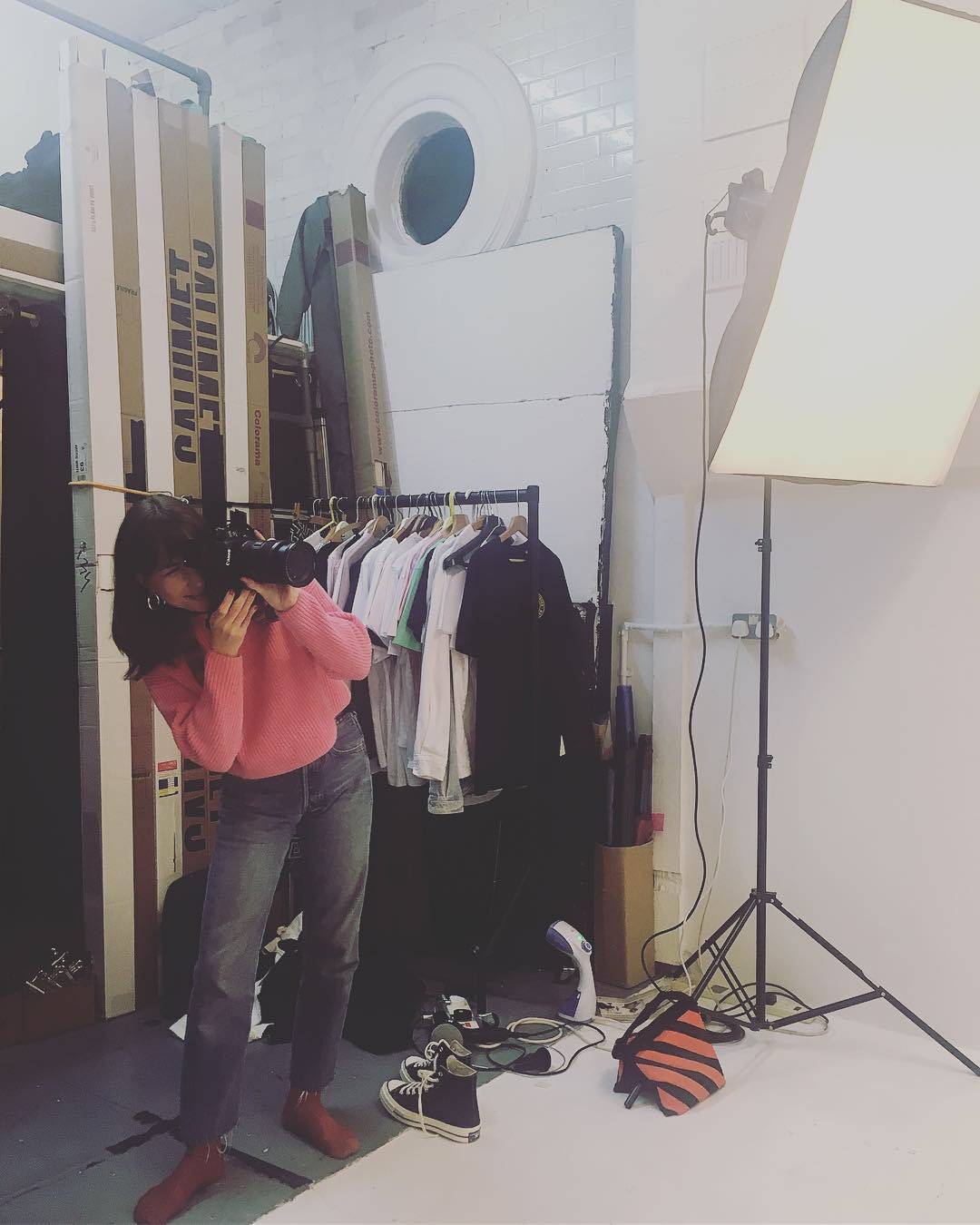 Welcome to Goose Studios 2.0!
In short, this is the exciting bit but let's start with a healthy dose of honesty.
Elements of what you're about to read might take months or even years to build. We don't necessarily know how to achieve all of it yet. There's also the possibility that all of this might not work at all.
But better to go out in a fireball of full-on sustainable and ethical goodness that's directed head-on at the fast-fashion and exploitative clothing industry, right?!
Enough pessimism though, Sam and I have a sneaky hunch it might just all work out fine and we can create something truly special.
Let's peer into our crystal ball…
Firstly, the future of Goose Studios doesn't have a 'mission'. We're not going to Mars. We don't even have a nice swanky corporate vision.
We're going to continue to build a brand and a business on the basic human principles of care, honesty, love and fun. We know this sounds a bit cringe, but it's also true and actually quite pleasant!
1. Work with amazing creatives (and pay them!)
Increasing our prices means we can bring in more of the ideas, skills and serious talent of creative folk who we can pay properly.
The fashion industry is notorious for being truly terrible at paying pretty much anyone except Philip Green.
In creative work, it is so often young creatives that are the ones that suffer most. Unpaid internships and unpaid work that "is great exposure for you" is a fundamentally unfair and not good enough, especially at a time of spiraling costs throughout society.
Over the past few years we've seen how skillful design details, like hand-embroidery and hand-printing of incredible illustrations, have resulted in collaborative organic styles that customers care-for more and grow a sentimental attachment to.
By working with great creatives more frequently, we can create and market products that tell beautiful, engaging and fun stories.
We can build strong relationships between makers, products and customers which plays such an important factor in clothing getting a long and happy life.
It'll also help with transparency as you'll literally see what goes on behind the scenes of Goose Studios and where your money goes!
We'll work with freelance creatives and ensure they are paid at least a genuine living wage for the time and skill they put into helping build Goose Studios.
The people we choose to work with, you'll see repeatedly.
Behind every piece of great creative work, are very creative people we want to shout about! Hopefully other businesses and brands can see the value worth paying for.
2. Living wages across the whole supply chain
At its core, this is about pure and simple human decency.
When you look at what goes into the clothes you wear, it's skilled work by people trying to achieve a better life and that they can support themselves and their family. Sadly, the clothing industry has been truly terrible at making this achievable for nearly all garment workers around the world. Mainly because of cost.
When you pull on an item of super soft Goose Studios clothing, we want you to know that it's the result of people who are paid a genuine living wage.
To go beyond "who made my clothes", and confirm that "this was made by Person X and they were paid a living wage".
It's probably a good time to recognise for ourselves that a common issue for other brands is that we want this to cover the full supply chain. Each and every garment you own has probably gone through around 50 peoples hands when it hits your wardrobe, from growing, weaving, dyeing, treating, sewing, cutting and everything else in between.
For Goose Studios the target is that everyone in that supply chain will be paid at least the living wage. It would be cool one day in the likely far future to everyone's names on the label!
By having direct relationships with the suppliers we work with, we believe this is achievable faster than we think. Partly, because we can simply choose to work with suppliers that already do pay their employees a living wage! But also because we've seen howliving wage projects with suppliers who are open to the idea of living-wages, can create lasting change.
It begins with a brand (hello!) asking a supplier to pay a living wage bonus directly to employees for their time spent working on that brand. This gets the ball rolling as other like-minded brands see what's achievable with that supplier.
By committing to long-term supplier relationships that support the project, over the course of many years the supplier can transition to a living wage for all its work.
It takes time. But starts with one brand making the choice for better.
That brand is us.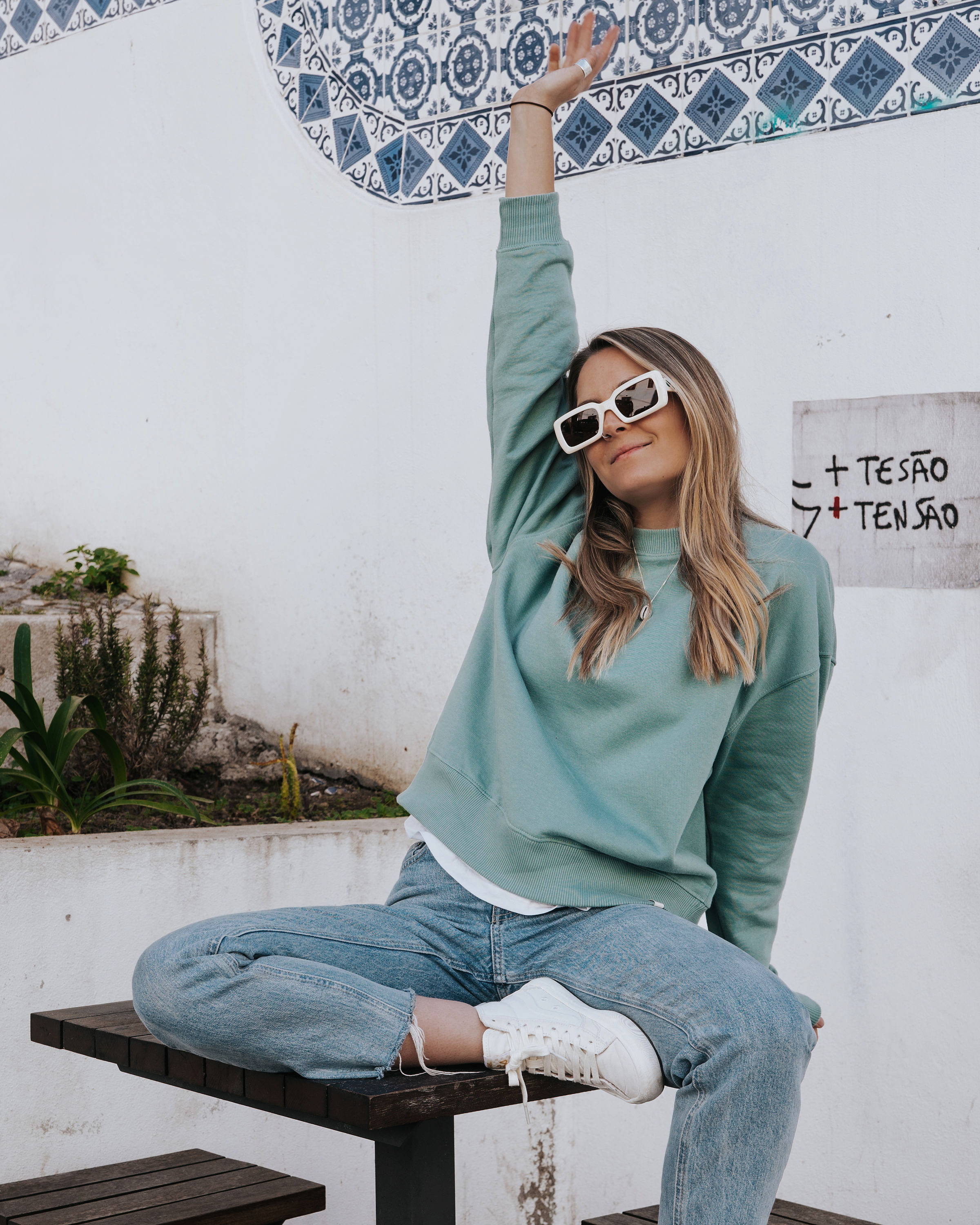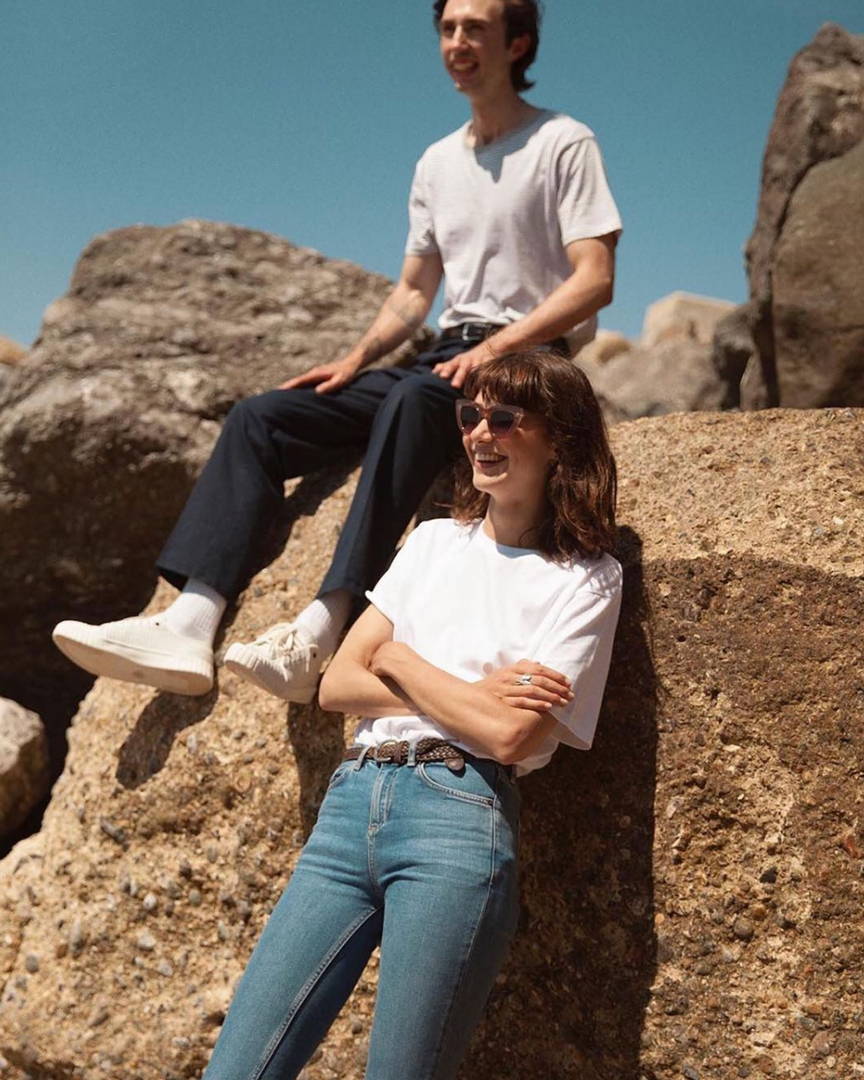 3. A seriously sustainable product
Now Sam really, really loves the detail of what goes into a more sustainable product. He's that person at a trade show getting over-excited by biodegradable thread made out of wood pulp (seriously!).
These details really do add up though. Both in terms of generating a lower impact product, but also increasing costs.
With an increase in pricing we can explore even lower impact design.
Sourcing traceable regenerative fibres for our fabrics - moving beyond organic farming practices that do less harm, to regenerative practices that restore biodiversity and improve ecosystem health.
Yes, we'll still use cotton, but you'll also be able to purchase products made from hemp and linen. Crops that are grown closer to home, require less water and are more resilient to a changing climate.
We can finally bring recycled natural fibres and materials into our mix too.
Best part, you'll end up wearing styles that are softer, more durable and more comfortable than ever!
Goose Studios will also help you to extend the life of your clothes, with resources and services to help you repair, redye and refurbish clothing. When the time comes to wave a product goodbye from your life (many, many years later), we'll have the info you need to know how to give a safe and sound second life.
Lovely stuff.
4. For the social good
Over the past 3 years, our favourite time of year in business has been the Black Friday weekend.
Across that weekend we get to give 20% of our total revenue across the weekend to a charity we think are doing epic work on social causes we care about, without a single discount in sight!
From mental health helplines, to front-line homelessness support for young people - these are the causes you've been supporting by supporting us.
Part of our future will be a continuation and expansion of this redistribution of revenue.
Particularly in the next few years, sadly we'll see the third sector get less money whilst being in more demand. Businesses have the choice to step in and help out. We can make that choice.
We've also discovered a whole host of charities, non-profits and social enterprises that we can work with to help build Goose Studios. From community embroidery, sewing and sampling to creative production. Talk about win-win!
As our reach slowly grows, we can use our platform to do some shouting too! Raising the profile of the projects you can support through Goose Studios and of course we'll continue with some healthy calling-out of failing governments, terrible legislation and horrible companies (it really is one of our favourite past-times!).
So there you have it!
The future of Goose Studios in 1969 words. Grab ya hats, fasten your seat-belts, fetch the popcorn because it is going to be a hell of a ride…
Your ongoing support for a small progressive business trying to work out how to do some good in a pretty weird and wonderful world, is so appreciated.
Let's keep the Good Times, Organically Sourced.
Until next time…
Sam & Rich ✌️
Co-founders of Goose Studios